Hydraulic Power Pack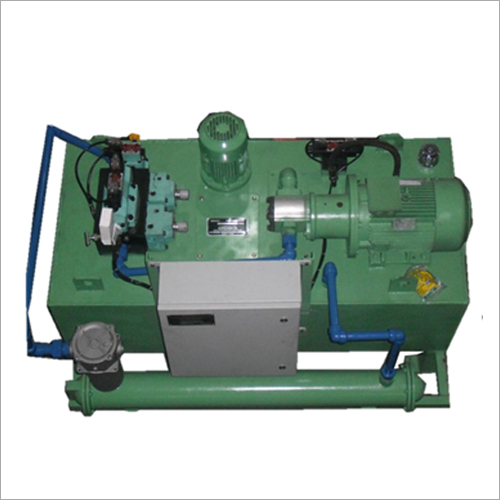 Hydraulic Power Pack
Product Description
We are highly engaged inoffering premium quality HydraulicPower Pack, that generally consisting of pump, oil tank, motor, reliefvalve, filters, etc. HydraulicPower Packis used to either rotate a hydraulic motor or to operate a cylinder. We offerthis power pack in various specifications and deliver within the promised timeframe. This power pack basically begins functioning, the gear pump pullshydraulic fluid out of the tank and moves it into an accumulator.
Power pack offers capacities, control options & configurations for virtually any application requirement. A wide variety of Manifold option & choice of Pumps enables customer to match any application requirement with a power pack that, meets his system, at the same time ensuring cost effective operation and optimum productivity.
Beside supplying standard hydraulic power pack from our wide range, we specialize in designing and manufacturing hydraulic power pack as per customers, specific requirements.
Vedant Engineering Services specializes in developing hydraulic systems from enquiry to final commissioning and after-sales service. Numerous customized Hydraulic Power Pack specifically designed after understanding the users application & needs.
Numerous customized Hydraulic systems specifically designed after understanding the users application & needs.
♦ We have developed a dedicated "Hydraulic Power Pack Testing Machine". Each and every Hydraulic System is delivered only after passing through this testing machine.
We are one of the renowned Hydraulic Power Pack Manufacturers In Nashik
Contact Us
Plot No.53 & 54, Survey No.156/2/2, Shree Guru Gajanan Industrial Area, Vilholi , Nashik, Maharashtra, 422010, India
Phone :+918045811537